advantage80/20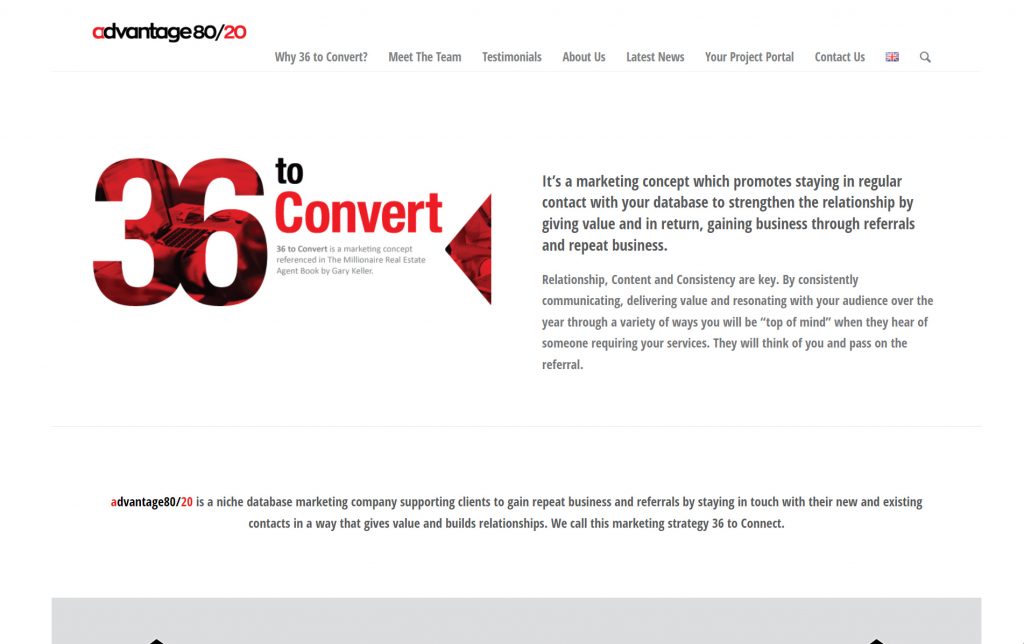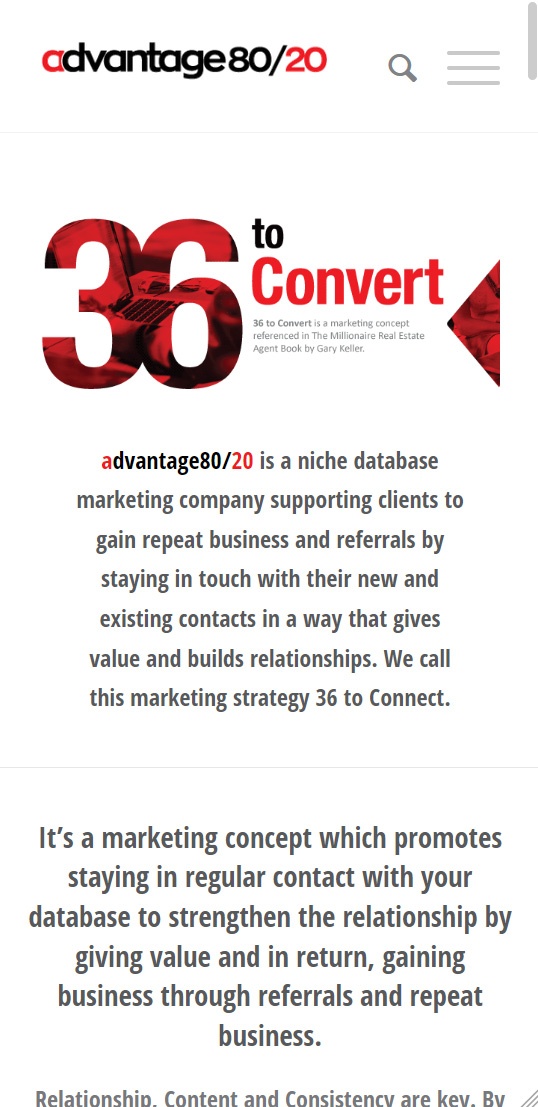 advantage80/20
This project was given the go-ahead on 23 December with a go-live date of 12 January and we made it and also managed to fit in a Christmas and New Year break - result!  Discover more about advantage80/20.
About advantage80/20
It's a marketing concept which promotes staying in regular contact with your existing clients and customers. Enabling you to strengthen the relationship by giving value and in return, gaining business through referrals and repeat business.