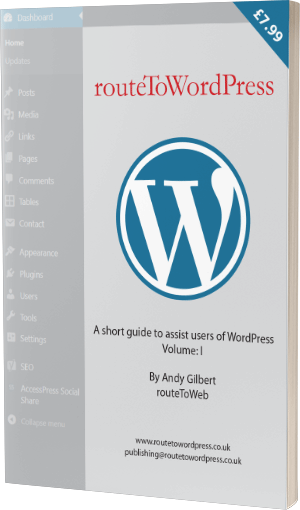 WordPress was released on May 27, 2003 as a blogging platform and has quickly developed into the world's most popular Content Management System (CMS) managing nearly 30% of the world's websites.
It enables you to create new content for your website without the need to involve a developer or specialist editor. So as soon as you have that great idea for a new page, you can log in and start creating it; you can even partly create it and save it as a draft before coming back to it later to complete and publish it. You can also schedule publication, which is useful if you know you have other commitments when the content needs to go live.
So goes the opening paragraph of routeToWordPress my handy downloadable booklet. The FREE A5 sixteen page booklet contains tips and advice about WordPress and is there to help you get the most for your WordPress install.