Web development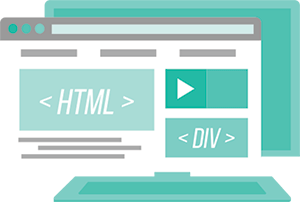 Web development generally refers to code creation that holds the page together and provides the functionality of the page. Website development can range from coding a simple static single page to the most complex web-based internet applications.
New Web Development
From your first ideas, through the planning stage, prototyping, developing and to going live, we can assist, advise and be part of your extended team. Becoming part of your team and delivering the expertise that your website project deserves.
Existing Sites
For numerous reasons website owners can lose touch with their original website developers and struggle to find new developers willing to take on existing sites. We do not have a problem in taking on such sites, as long as we are confident that it's a viable proposition and the under lying code is in a format that we are used to working with, which is generally PHP or Classic ASP.
Front End Code
We are confident in using the latest front-end code, responsive HTML5, CSS, jQuery and JavaScript in our website development.
Content Management Systems
Your favourite CMS can be utilised or you may wish to think about a different one or even a fully custom built one, whatever the choice further details can be found here on the Content Management System page.