WordPress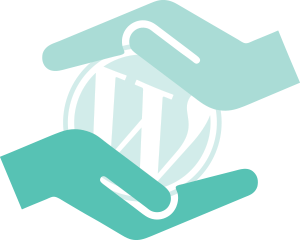 WordPress is the world's most popular tool for creating and managing websites and can be installed onto many servers using '1-click' install, you can then choose a standard theme supplied free with the install or search the web for one more appropriate to your needs. You will find a whole host of free ones or paid for costing less than $60.00 (US).
Each theme will offer you something appropriate for your needs; either the colour scheme matches your corporate colours or the features it has just match your exact needs. If this happens to you, you are very fortunate.
WordPress Colour Schemes
Take corporate colour as an example; many of our customers do find a theme that is close, but not close enough to their colours and this is where we can help by amending the theme to exactly match your colour scheme. However, this still may not match your expectations or you may have an existing website that the WordPress installation needs to match and we can then build a fully customised theme to do this.
Bespoke WordPress Development
Alternatively, the theme may have the correct colours but the functions it contains don't do exactly what you need, you then search for a suitable plugin to offer this functionality but it still doesn't do exactly what you want. And here we can help you again as we've customised many plugins and created new ones from scratch to ensure that our clients get the functionality their processes need; from interactive Google map plugins, to a plugin that enables the page editor to select a perfect background for each individual page's heading, to a more basic plugin that just controls a single line of customisable text.
Your Next Move
So whether you're looking to take you first steps into the world of WordPress, or you've become frustrated with your existing install contact us now and see how we can help you get what you need from WordPress.
Caring for your WordPress Installation

What's often overlooked by many WordPress website owners is that it needs regular maintenance and checking for and installing the many updates. This could be for the main core code or for the installed plugins.
This can be intimidating some users, who may not be confident in doing this with a lot of 'what ifs' running through their mind. We can help you with this and our annual maintenance plans cover the various eventualities.
View our Priority Website Maintenance Plans and see how they can help with your website.
Please call 01733 270872 to discuss the most suitable plan for your website.